Gij&Ik | Gemert
As an all-rounder, Gemert's Gij&Ik is a place where truly everyone quickly feels at home. Truly one of those places where you meet all layers of society. On Friday and Saturday nights, it's the ideal stepping stone, while on Sunday afternoons, lovers of live music will find their heart's content here. Whenever you visit, there is always something going on. A quick lunch? Check! An evening of specialty beer drinking? Check! A bite to eat with the family? Check! Staying warm inside in the winter with a winter beer or hot chocolate? Check! In summer enjoying the terrace overlooking the castle? That too is possible, so again: check!
Or in the words of an enthusiastic, regular visitor: "Gij&Ik is a unique c…
As an all-rounder, Gemert's Gij&Ik is a place where truly everyone quickly feels at home. Truly one of those places where you meet all layers of society. On Friday and Saturday nights, it's the ideal stepping stone, while on Sunday afternoons, lovers of live music will find their heart's content here. Whenever you visit, there is always something going on. A quick lunch? Check! An evening of specialty beer drinking? Check! A bite to eat with the family? Check! Staying warm inside in the winter with a winter beer or hot chocolate? Check! In summer enjoying the terrace overlooking the castle? That too is possible, so again: check!
Or in the words of an enthusiastic, regular visitor: "Gij&Ik is a unique café, where it doesn't matter who you are. How old or young you are. You will always find conviviality here."
Tasting and toast room
With over 200 beers in bottles, 15 taps, a walk-in beer cooler and several home-brewed beers, you can capture the specialty of the house in one word: specialty beer. At any rate, one enthusiast could not suppress his enthusiasm at all: "Boys! If a brasserie has more than 20 brands of tripels on its menu (including Paix Dieu!), those 5 stars are already there, as far as I'm concerned. [...] And that Paix Dieu? Divine of course! Don't drink too much, otherwise you'll lose your head, there in the heart of Gemert."
Rabauw Beer Lab & Store
Next door to Gij&Ik is Rabauw Brewery. Not only are those delicious, artisan beers of Gij&Ik brewed here, but in the backyard you will also find a hidden gem, among the hop plants and fruit trees: the Beer Garden. Ideal for private parties, especially because of the enclosure AND heating....
And another thing that beer lovers should definitely not miss: Gimmert Gist. The special beer festival that takes place annually on the second Sunday of July.
Opening times
Every monday

closed

Every tuesday

closed

Every wednesday

from 11:00 to 01:00

Every thursday

from 11:00 to 02:00

Every friday

from 11:00 to 03:00

Every saturday

from 11:00 to 03:00

Every sunday

from 11:00 to 01:00
Location
Take a look
Reviews
Read the experiences of other visitors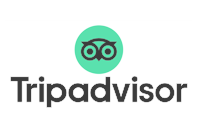 View the reviews of previous guests at this location.
View all reviews on tripadvisor