Herberg de Brabantse Kluis
De Brabantse Kluis is a restaurant, hotel, farm and regional shop in one, with the option to rent rooms as well. Most strikingly, this authentic restaurant is located in a monastery farm. From the terrace you can look out over the animals and, who knows? Maybe a calf will come by to say hello. You can also take a look inside the stables. Alternatively, take a walk through the Zustertuin garden of the adjacent, and still operational, Mission Convent of the Precious Blood. Light a candle in the Mariagrot cave before settling down for a hearty lunch or delicious dinner. The generous Brabant portions, warm hospitality and honest prices attract countless walkers, cyclists and dog lovers. As one guest put it: 'Warm "Brabant" service, despite the restaurant being crowded. We all had an enjoyable time.'
The green outdoors
De B…
De Brabantse Kluis is a restaurant, hotel, farm and regional shop in one, with the option to rent rooms as well. Most strikingly, this authentic restaurant is located in a monastery farm. From the terrace you can look out over the animals and, who knows? Maybe a calf will come by to say hello. You can also take a look inside the stables. Alternatively, take a walk through the Zustertuin garden of the adjacent, and still operational, Mission Convent of the Precious Blood. Light a candle in the Mariagrot cave before settling down for a hearty lunch or delicious dinner. The generous Brabant portions, warm hospitality and honest prices attract countless walkers, cyclists and dog lovers. As one guest put it: 'Warm "Brabant" service, despite the restaurant being crowded. We all had an enjoyable time.'
The green outdoors
De Brabantse Kluis offers a wide range of activities on the edge of Aarle-Rixtel. Located on the periphery of a beautiful cultural landscape, you can see dairy cattle grazing in the meadows. Want to explore? Immediately in front of the inn is a node on the cycling and hiking network, although the inn itself has also plotted out some fabulous routes as well. The 'Pak de Biezen' route leads through the eponymous nature reserve, traversing forest paths, bridges over marshland and taking in cultural and historical beauty. The Piglet Trail, with its light education element, is ideal for children aged 3 to 10 years old. 
Aarle-Rixtel is located in a beautiful region for cycling, in which the inn itself has plotted out six routes (ranging from 20 to almost 60 kilometres). Plus, as a member of 'Cyclists Welcome!', the inn also has four of its own charging points.
Packages
There are eight hotel rooms for overnight stays. Combine an overnight stay with one of the many packages available for an unforgettable stay – from a Go Kids Family package to a Bridal package in the 'Seventh Heaven' – check out the website for the options.
Contact
Herberg de Brabantse Kluis
Kloosterdreef 8
5735SJ Aarle-Rixtel
Plan your route

Opening times
Every monday

from 07:00 to 23:00

Every tuesday

from 07:00 to 23:00

Every wednesday

from 07:00 to 23:00

Every thursday

from 07:00 to 23:00

Every friday

from 07:00 to 23:00

Every saturday

from 07:00 to 23:00

Every sunday

from 07:00 to 23:00

Restaurant:

Daily from 09:30 to 23:00.
The kitchen is open from 11:30 am and you can come in for dinner until 8:30 pm at the latest.
Look on the site under the heading restaurant for our extensive menus.

Hotel:

Daily from 7 a.m. to 11 p.m.
Preferably check in before 8 pm.
Will it be later; please contact us by phone.

Local shop:

Open daily from 09:30 to 17:00
Location
Take a look
Reviews
Read the experiences of other visitors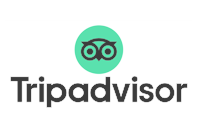 View the reviews of previous guests at this location.
View all reviews on tripadvisor