Pluk en theetuin in de 7e hemel
In the middle of the woods in a beautiful piece of nature, you can enjoy a nice cup of coffee or tea with homemade cake on our (partly covered) outdoor terrace. Adults and children, as well as dogs, can walk around in our orchard and in our flower and fruit picking garden.

This is like 7th Heaven! With us you can pick your own flowers or fruit; can't get any fresher! You can have a bouquet from 3.50 euros and there are various types of fruit, including; strawberries, raspberries, blackberries, currants, crosses between raspberries and blackberries, but also apples and pears that can be picked for a fee from 3 euros to take away.

In season it looks like a candy store! We also sell homemade…
In the middle of the woods in a beautiful piece of nature, you can enjoy a nice cup of coffee or tea with homemade cake on our (partly covered) outdoor terrace. Adults and children, as well as dogs, can walk around in our orchard and in our flower and fruit picking garden.

This is like 7th Heaven! With us you can pick your own flowers or fruit; can't get any fresher! You can have a bouquet from 3.50 euros and there are various types of fruit, including; strawberries, raspberries, blackberries, currants, crosses between raspberries and blackberries, but also apples and pears that can be picked for a fee from 3 euros to take away.

In season it looks like a candy store! We also sell homemade jams and honey from our own apiary. Wherever it is possible to pick, we work without chemical pesticides; everything is therefore unsprayed and can go straight into your mouth!

We can arrange arrangements for groups with a tour of the garden, explanation about honey bees or solitary bees by the beekeeper and/or information about plants and border construction by the owner, who also makes garden designs.

Holiday homes
In addition to our cozy picking and tea garden, we also rent out 4 holiday homes, in our houses you lack nothing; a fully-fledged kitchen with a dishwasher, a separate toilet and a lovely walk-in shower. 2 cottages have even more luxury with an extra bath on top of the walk-in shower. The bedroom has a nice box spring of 180x200cm.The cottages are ideal for couples, but it is also possible with children to come to us. The sofa in the living room can be transformed into a sofa bed. Attention dog lovers; dogs are welcome in 2 of the 4 houses.

From your residence you can walk straight into the woods, various routes start from your holiday home. It is also a mecca for cyclists with us, there is a lot of variety in the landscape and you can do it in 1 day; forest, water, dune area and also see the Peel. There is also plenty to do in the area and you can easily reach Venlo or Eindhoven by car.
Contact
Pluk en theetuin in de 7e Hemel
Belgenhoek 7
5985 NJ Grashoek
Plan your route

Opening times
Holiday homes open all year round
Location
Take a look
Reviews
Read the experiences of other visitors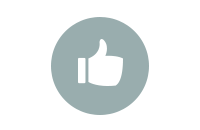 View the reviews by previous visitors to this location.
View all reviews