De Cacaofabriek
If you have a predilection for culture, then De Cacaofabriek in Helmond is not to be missed! It has good films, tasty food and unforgettable concerts. And with a brasserie open daily from 9 am to midnight, you can easily fill an entire day here. From the 'Good Morning Film' via a delicious lunch on to an amazing exhibition, then a drink at the bar or dinner in the brasserie in the evening to then enjoy the coolest concerts. The diversity of cultural events is enormous here, whereby music, film and visual arts (and chocolate!) lead to surprising cultural cross-pollinations. And that was something that took a corporate guest by surprise if you look at the review in the guest book: 'Great place to have a …
If you have a predilection for culture, then De Cacaofabriek in Helmond is not to be missed! It has good films, tasty food and unforgettable concerts. And with a brasserie open daily from 9 am to midnight, you can easily fill an entire day here. From the 'Good Morning Film' via a delicious lunch on to an amazing exhibition, then a drink at the bar or dinner in the brasserie in the evening to then enjoy the coolest concerts. The diversity of cultural events is enormous here, whereby music, film and visual arts (and chocolate!) lead to surprising cultural cross-pollinations. And that was something that took a corporate guest by surprise if you look at the review in the guest book: 'Great place to have a business meeting. Good menu and lovely patio in nice weather. Above all, great and interesting exhibitions and film programme!'    
Everything, every day
De Cacaofabriek offers a varied range of cultural events every day. See the extensive website for the complete, up-to-date programme. At only eight minutes' walk from Central Station and with free parking, this cultural hotspot is perfectly accessible. On top of that, the brasserie is completely wheelchair accessible so that everyone feels more than welcome here (only assistance dogs are allowed). After a lovely Good Morning Film, on Wednesday afternoons it is time for fun children's films, while every weekday afternoon you can spontaneously pop into the exhibition room from 13:00. Here, you will find a new tantalising exhibition every six weeks. And to end the evening, live music blasts from the stage in the lively pop hall almost every night.
Industrial enjoyment
Even though you can easily fill an entire day in this impressive industrial building on the Cacaokade, it is only a five-minute walk to the largest moated castle in the Netherlands: Helmond Castle. As part of Museum Helmond, it is definitely worth a visit. And in any case, Helmond is increasingly proving itself to be a city with notable heritage museums: from home computers to street organs and much more in between!
Opening times
Every monday

from 09:00 to 00:00

Every tuesday

from 09:00 to 00:00

Every wednesday

from 09:00 to 00:00

Every thursday

from 09:00 to 00:00

Every friday

from 09:00 to 00:00

Every saturday

from 09:00 to 00:00

Every sunday

from 09:00 to 00:00
Location
Take a look
Reviews
Read the experiences of other visitors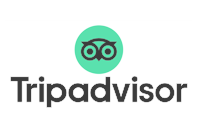 View the reviews of previous guests at this location.
View all reviews on tripadvisor