De Wieger Deurne
This fascinating museum focuses on the extraordinary story of Hendrik Wiegersma, a doctor famed for his striking personality. He moved to Deurne in 1917. In 1924, he began painting, and soon found success, leading to his first major exhibition at Stedelijk Museum in Amsterdam in 1928. He ultimately developed to become one of the most important expressionist painters in the Netherlands.
In the mid-20s, he arranged construction of the 'De Wieger' country home, which evolved into a meeting place for writers and artists, who came to adorn the home with their artwork. This monumental building is now home to De Wieger museum, its collection based on the legacy left by Wiegersma. The permanent collection includes gems and masterpieces from artists such as Charley Toorop, Jan Sluijters, Leo Gestel, Theo van Doesburg, Jan Mankes and Else Berg.

Inspiration in De Peel
A ma…
This fascinating museum focuses on the extraordinary story of Hendrik Wiegersma, a doctor famed for his striking personality. He moved to Deurne in 1917. In 1924, he began painting, and soon found success, leading to his first major exhibition at Stedelijk Museum in Amsterdam in 1928. He ultimately developed to become one of the most important expressionist painters in the Netherlands.
In the mid-20s, he arranged construction of the 'De Wieger' country home, which evolved into a meeting place for writers and artists, who came to adorn the home with their artwork. This monumental building is now home to De Wieger museum, its collection based on the legacy left by Wiegersma. The permanent collection includes gems and masterpieces from artists such as Charley Toorop, Jan Sluijters, Leo Gestel, Theo van Doesburg, Jan Mankes and Else Berg.

Inspiration in De Peel
A major source of inspiration for all those visiting artists was the local farm life in an area in which (industrial) peat extraction was coming to an end. This was still (long) before De Groote Peel National Park turned into such a beautiful nature reserve. As a doctor, Wiegersma also made remarkable use of nature, preparing many of his medicines himself using medicinal herbs harvested from his own garden.

The most beautiful in the Netherlands...
A garden and surroundings that were incorporated into the lyrics of the song 'Het Dorp' by Friso, one of Wiegersma's sons. Life partner of cabaret performer Wim Sonneveld, Friso immortalised his nostalgic memories in a song that is still voted the most beautiful in the Netherlands every year.
A little smaller today, in fine summer weather this (museum) garden is the setting for concerts, lectures, (children's) workshops and films. In addition to Dutch art from the first half of the twentieth century, De Wieger also offers a wide range of different activities.
Opening times
Every monday

closed

Every tuesday

from 12:00 to 17:00

Every wednesday

from 12:00 to 17:00

Every thursday

from 12:00 to 17:00

Every friday

from 12:00 to 17:00

Every saturday

from 12:00 to 17:00

Every sunday

from 12:00 to 17:00

Note: opening times may be different during public holidays
Prices
Adults

€9.00

CJP (Cultureel Jongeren Paspoort)

€5.00

Students

€5.00

MJK (Museumjaarkaart)

Free

Members

Free

Children

Free Up to 12 years
Location
Take a look
Reviews
Read the experiences of other visitors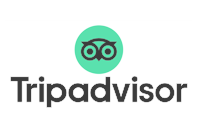 View the reviews of previous guests at this location.
View all reviews on tripadvisor