Roompot Park De Peel
An unparalleled, car-free holiday destination in the woods, Roompot Park De Peel is wonderfully peaceful. That does not mean that there is nothing to do: there is plenty to enjoy here! Various sports and recreation areas, an air trampoline, a mini golf course, a playground, table-tennis tables and bicycle rental: both young and old can amuse themselves at this very accessible park. From May to September there is an amazing entertainment programme available. 
In addition to the guests that stay in the bungalows and chalets, Roompot Park De Peel also welcomes numerous day guests. They come for, for example, a bite to eat and/or a drink in the charming restaurant, the free QR quest or the completely renovated mini golf course. Check the multi-lingual website for the latest offers – there are a lot of them!

Explore the surrounding area
Th…
An unparalleled, car-free holiday destination in the woods, Roompot Park De Peel is wonderfully peaceful. That does not mean that there is nothing to do: there is plenty to enjoy here! Various sports and recreation areas, an air trampoline, a mini golf course, a playground, table-tennis tables and bicycle rental: both young and old can amuse themselves at this very accessible park. From May to September there is an amazing entertainment programme available. 
In addition to the guests that stay in the bungalows and chalets, Roompot Park De Peel also welcomes numerous day guests. They come for, for example, a bite to eat and/or a drink in the charming restaurant, the free QR quest or the completely renovated mini golf course. Check the multi-lingual website for the latest offers – there are a lot of them!

Explore the surrounding area
The surrounding wooded area has plenty of opportunities to roam about for hours by bicycle or on foot. But cities such as Helmond and Eindhoven, where you can go shopping and visit interesting museums, are also only half an hour away by car. If you love animals, visit Dierenrijk Europa  or Overloon ZooParc, both family zoos. Or dive into the history of the region and visit the impressive Oorlogsmuseum Overloon (the Overloon War Museum) or one of the military cemeteries in the surrounding area.

Car-free
Less intense amusement can be found in the Toverland amusement park, where the children can easily romp around all day long. Or you could visit Arcen and experience ultimate relaxation in its thermal bath. The passion for artisan beer becomes very visible during a tour through the wonderful Hertog Jan brewery, which is also located in Arcen.
When you return to the park, park at the entrance and pull up a chair at the à la carte restaurant. Or pick up some takeaway and enjoy a meal with your family or partner in your comfortable chalet. Relaxation and a holiday feeling guaranteed!
Location
Take a look
Reviews
Read the experiences of other visitors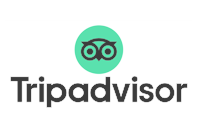 View the reviews of previous guests at this location.
View all reviews on tripadvisor