Het Dinghuis
The atmospheric Het Dinghuis occupies a 16th century building in what may be the most attractive location in Deurne. It's certainly the most…
The atmospheric Het Dinghuis occupies a 16th century building in what may be the most attractive location in Deurne. It's certainly the most unique, located on the square of the Groot Kasteel. This ruin, dating to the 14th century, is located in the castle park, close to the welcoming centre of Deurne. Welcome, homely decor with a comfortable ambiance. Combine this with the cosy fireplace and nice armchairs, and your lunch, dinner or drinks just won't last long enough. Children can choose from a range of options on the children's menu and cuddle with the animals at the children's farm nearby. There's also a small play are for them to enjoy. As one guest put it: 'Het Dinghuis in Deurne, wow! I've saved this one so that I can come back again with my family. It's fabulous.'

'Beautiful historic setting'
Het Dinghuis is located in a beautiful, peaceful setting that is home to impressive castle ruins, as well as a castle park, Deurne Park Farm (with farm animals) and the Ossenbeemd nature and environment centre. It's the perfect place to learn more about nature, the environment and sustainability in informal surroundings. Fancy a stroll? The route through Walsberg Forest is highly recommended and Het Dinghuis is located right on the expansive hiking and cycle route network. The restaurant is a good starting point for exploring the nature of De Peel and the Peel Boundary Fault.

A unique atmosphere
The extensive selection of wines, special beers and good all-round menu mean there's something for everyone in this unique location. There's just one requirement – you must enjoy good food and drink and a welcoming atmosphere. Whether that's inside next to the fire, at the Chef's Table or on a comfy sofa, or outside on the terrace, where you can enjoy views of the park, ruins and animals. Open daily from 12:00 and offering surprisingly good value for money, it's a must-do if you're making a trip to De Peel!
Opening times
Daily

from 12:00 to 23:00
Location
Take a look
Reviews
Read the experiences of other visitors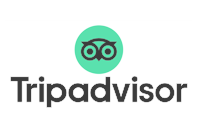 View the reviews of previous guests at this location.
View all reviews on tripadvisor