VVV Deurne
A visit to Deurne starts with the Tourist Information Office
 
All the information you need for a good time in the Peel is available here!
* tourist maps, books and guides
* itineraries for biking, walking, mountain biking and horseback riding
* information on events, activities and recreational possibilities
* tours, excursions and booking of group outings
* information on dining and going out, spending the night and business visits
* information on nature, culture and shopping
* national and local gift vouchers
* local produce and souvenirs from Deurne and the Peel  

Don´t hesitate to come in for the tourist guidebook of Deurne or for a nice bicycle or walking tour in the Peel. A team of enthusiastic employees is happy to give you advice and information on Deurne and the Peel. You are most welcome!  
Opening times
Every monday

from 13:00 to 17:00

Every tuesday

from 10:00 to 17:00

Every wednesday

from 10:00 to 17:00

Every thursday

from 10:00 to 17:00

Every friday

from 10:00 to 17:00

Every saturday

from 10:00 to 16:00

Every sunday

closed

Closed on New Year's Day, Easter Monday, King's Day, Ascension Day, Whit Monday and Christmas Day and Boxing Day.
On Saturday 10 June, Monday 12 June and Tuesday 13 June, the VVV will be closed at 13:00 due to the Deurne Fair.
Location
Take a look
Reviews
Read the experiences of other visitors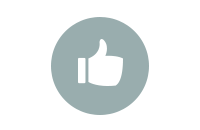 View the reviews by previous visitors to this location.
View all reviews