Fletcher Kloosterhotel Willibrordhaeghe
Welcome to Fletcher Kloosterhotel Willibrordhaeghe. The hotel is surrounded by a beautiful park of 15 hectare. Due to this gorgeous landscape it is the perfect place for a weekend getaway.
• Modern hotel in a former monastery
• Culinary hotspot Bar Bistro DuCo
• A chapel suitable for parties and celebrations
• Licensed wedding venue
• 17 multi-functional conference rooms
Former Monastery
Originally the hotel was a monastery, but a major refurbishment transformed it into a modern and luxurious hotel. Because of its beautiful, natural surroundings and luxurious hotel facilities you will completely forget your normally busy live. Furthermore, it is the ideal location for business gathering.
Do you want to taste some mouth-watering c…
Welcome to Fletcher Kloosterhotel Willibrordhaeghe. The hotel is surrounded by a beautiful park of 15 hectare. Due to this gorgeous landscape it is the perfect place for a weekend getaway.
• Modern hotel in a former monastery
• Culinary hotspot Bar Bistro DuCo
• A chapel suitable for parties and celebrations
• Licensed wedding venue
• 17 multi-functional conference rooms
Former Monastery
Originally the hotel was a monastery, but a major refurbishment transformed it into a modern and luxurious hotel. Because of its beautiful, natural surroundings and luxurious hotel facilities you will completely forget your normally busy live. Furthermore, it is the ideal location for business gathering.
Do you want to taste some mouth-watering culinary delights? Take a seat in our restaurant Bar Bistro DuCo in Deurne. Our cooks will prepare a delicious diner using the Josper charcoal oven for an unique sensation of flavours. Besides many of the products used in preparing the tasteful dishes come from the direct surroundings, the Peelstreek.
About Bar Bistro DuCo
Bar Bistro DuCo is the culinary heart of Fletcher Monastery Hotel Willibrordhaeghe. Here, the head chef prepares fish and meat dishes on the Josper charcoal oven, making the food a unique taste sensation. The menu offers various products from the Peel area, as well as tastes and styles from international cuisines. Our staff would be pleased to recommend a matching wine. During the summer months it is also possible to have lunch or dinner on the terrace. The kitchen is open daily from 12:00 PM to 09:00 PM.

Opening hours
• Breakfast (Mon - Fri) 7:00 AM - 10:00 AM
• Breakfast (Sat - Sun) 8:00 AM - 11:00 AM
• Lunch 11:00 AM - 5:00 PM
• Dinner 5:00 PM - 9:00 PM

Bar
You can sit back and relax after a busy day while enjoying a snack and drink in the charming bar. The perfect place for a snack or simple meal. Bar Bistro DuCo also features a billiards table.
Versatile surroundings
Fletcher Kloosterhotel Willibrordhaeghe is perfectly located in the cultural centre of the Peel and therefore the perfect starting point of beautiful cycling and walking tours. City lovers can visit the Eindhoven the City of Lights, which is at a short distance of the hotel.

Our team warmly welcomes you!
Contact
Fletcher Kloosterhotel Willibrordhaeghe
Vlierdenseweg 109
5753 AC Deurne
Plan your route

Location
Take a look
Reviews
Read the experiences of other visitors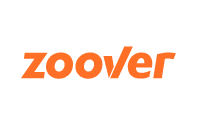 Curious what others thought of this location? Read the experiences of previous guests.
View all reviews on zoover