Herberghe de Coeckepanne
Herberghe de Coeckepanne has been a household name in Lierop and the wider area for the past 50 years. Here you can enjoy traditional pancakes…
Herberghe de Coeckepanne has been a household name in Lierop and the wider area for the past 50 years. Here you can enjoy traditional pancakes based on an old family recipe and made with (regional) produce from local producers as much as possible. Furthermore, there is probably nowhere else in the province where you will find so many Brabant specialities under one roof. Think of homemade sausage rolls, brawn and other traditional processed meats made from scraps of pork, black pudding with apple, pork crackling and the well-known 'Abram' soup. And perhaps surprisingly for such an authentic, artisan place, besides the traditional pancakes you can also enjoy whole grain, buckwheat or gluten free varieties. Even vegan options are available, so without eggs and with oat or soy milk (or water basis). One thing is clear: if you really want to taste Brabant, you must come here! Or as an over-enthusiastic review stated: 'If you haven't been here, you don't know anything!'
Surrounded by forests, heaths and fens
De Coeckepanne is located opposite the lovely domed church in the heart of Lierop, which you have splendid view of from the sunny patio. Nature lovers can enjoy the surroundings to their heart's content because Lierop is amid forests, heaths, fens and nature reserves. No fewer than five cycle junctions pass the restaurant. So, De Coeckepanne is also extremely popular with passing cyclists and day trippers.
'Thanks, we'll be back soon!'
The above quote is the best compliment a restaurant can get, and they hear this often at De Coeckepanne. The multi-lingual staff do their utmost to ensure every guest walks out the door satisfied and with a smile on their face. And beside the multi-lingual staff, the fact the menu is in English, German, French and Turkish shows that many an expat or tourist has found their way to this former farm from 1892.


Opening times
Every monday

from 13:00 to 21:00

Every tuesday

from 10:00 to 21:00

Every wednesday

from 10:00 to 21:00

Every thursday

from 10:00 to 21:00

Every friday

from 10:00 to 21:00

Every saturday

from 11:00 to 21:00

Every sunday

from 11:00 to 21:00
Location
Take a look
Reviews
Read the experiences of other visitors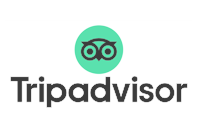 View the reviews of previous guests at this location.
View all reviews on tripadvisor